This page discusses specialty offerings that are provided by HostaVPS.
Linux VPS
Linux VPS means a Linux based operating system running on a Virtual private server. Linux VPS hosting is an intermediate step among shared and dedicated web hosting. It always allows you to scale up your resources which are available to suit with your growing needs. You are able to manage your accounts conveniently, configure the server and software installation from your control panel in Linux VPS. It keep you account completely secure and unaffected by other users.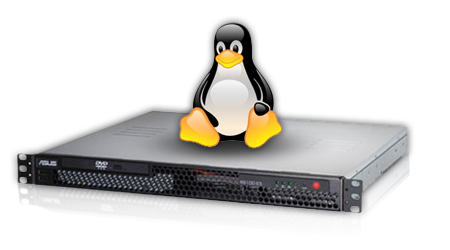 HostaVPS offer a fully managed VPS to you for your business growing. In our VPS hosting you have full root access and rebooting, CPU share guarantee, 16-Core Intel servers, multiple Linux distributions, ability to reinstall VPS and choose different operating system, choice of VPS location, daily and weekly backups, Firewall and intrusion protection, featured packed control panel, free moving assistance and more. One of the common reasons of switching hosting to Linux VPS is not enough memory in normal shared hosting. Maximum hosting providers start packages from 128MB memory which is not good enough for running a web server, a MySQL database server. For this reason you need a Virtual Private Server to run your websites with huge traffics

HostaVPS Linux VPS hosting is very flexible and affordable solution for you online business. Our Linux based hosting services are easily customized to meet any changing needs of your websites. We offer VPS with a wide range of 32bit and 64bit available operating system. It is the perfect alternative to high-priced dedicated server hosting. Our Linux VPS hosting will provide you a sustainable hosting environment with flexibility like a dedicated server. Virtual Private Server is the future of web hosting. Our VPS plans are full with features and have complete control, powerful and flexibility which is desired by business and advanced users.

We offer CPU of 16 Core Xeon, Guaranteed RAM from 512MB to 2048MB, Burstable RAM from 1GB to 4GB, Raid-10 Disk Space from 20GB to 80GB, Premium Bandwidth from 250GB to 1500GB, 1/2 dedicated IPs, 1Gbps port speed, strong firewall protection, weekly backups, choice of operating system only for $18 to $45 per month. You can choose to have your VPS located three different locations. Choose our VPS from our Las Angeles, CA or Scranton, PA or Maidenhead, UK datacenter according to your requirement. We have 99.9% uptime guarantee. All our servers run on the fastest 8 Core Intel processors with 16GB DDR3 along with RAID-10 storage. So there is no possibility of skimping.