This page discusses specialty offerings that are provided by HostaVPS.
Plesk VPS
cPanel is a web hosting control panel which is Unix based and provides a graphical interface. It has automation tools which are designed to simplify the process of hosting a website. Modern upgraded cPanel has many built-in CMS, applications, web script to make it easier to the users. cPanel is designed to function as a dedicated server or a virtual private server. cPanel VPS hosting are recommended for users. Though it is costly but is very easy to manage. cPanel VPS hosting is suitable for the users who have a large amount of visitors to their websites. It you are experienced in using cPanel before then it is more benefited to use cPanel Virtual Private Server. Generally, VPS hosting offers very efficient way to fulfill hosting solutions and provides flexible, affordable and best platform in web hosting.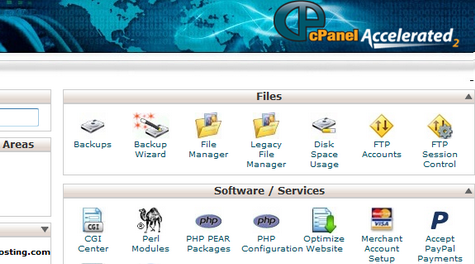 A cPnel VPS hosting offers value-added services such as automated backups, multiple domain management, intuitive DNS management, Perl modules, ruby on rails applications, easy installation of pear packages etc. With a cPanel VPs you are able to manage multiple websites. HostaVPS cPanel VPS is very secured and supports full optimization. Whether you have a shared virtual private server or dedicated hosting, you can take advantage of all the features of cPanel. There all the options like creating FTP accounts, email accounts, installing software packages and web scripts or using a customized content management service are easy to use.

HostaVPS cPanel VPS hosting plans help to simplify Apache management with hypervisors. Web hosting manager (WHM) offers the flexibility to work from the bottom line to the developers. Our latest versions of cPanel VPS hostings are very easy to use and have option to do any change if required. New users also can easily customize our VPs easily. In our cPanel VPS you can interface with you server through dedicated ports as it is a graphical sever administration tool.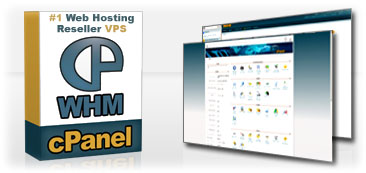 You can choose to have your VPS located three different locations. Choose our VPS from our Las Angeles, CA or Scranton, PA or Maidenhead, UK datacenter according to your requirement. We have 99.9% uptime guarantee on our network and servers. There is no possibility of skimping in our server because our server runs on the fastest 8 core Intel processors with 16GB DDR3 along with RAID-10 storage. If you don't be satisfied with our service within 30 days of purchase our Hybrid VPS we will fully refund you. It is guaranteed.